Foundation and Social Help
Our nutritional program 4life Fortify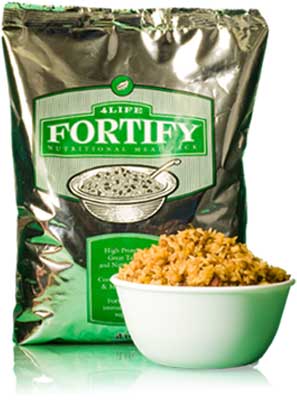 Nutrition is the first pillar of 4Life's three-fold service mission to improve the lives of children. In many parts of the world, it's a struggle for parents and caregivers to provide the life essential of food for children—let alone, healthy food that will give kids the vitamins and minerals they need to grow up healthy and strong.
We are proud to provide 4Life Fortify meal packs for children all over the globe. Each pack is filled with high-quality ingredients, including rice, lentils, beans, a nutritional complex of vitamins and minerals, and 4Life Transfer Factor®.
PLEASE GO BACK TO WEB HOME TO ENROLL AND GET YOUR ID NUMBER AS PREFERRED CUSTOMER OR AS INDEPENDENT DISTRIBUTOR TO DONATE MEAL PACKS ON www.4lifefortify.com
Foundation 4life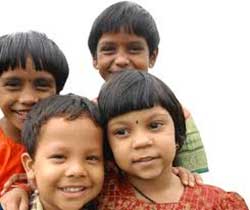 In 4life Research and their service, science and success, philosophy, the service is one of the three pillars supporting the mission of Together, Building People.
Once success is achieved independent distributors of 4Life, we believe it is our responsibility to share what we have and help those less fortunate.
The goal is to make a difference in the lives of children and families in countries where it operates 4life. By establishing enduring relationships with institutions in local beneficences and families, creating a legacy of service that allows children in need to fend by themselves some day and become productive citizens in their communities.
To fulfill this legacy of service, the main focuses are three essential aspects in the life of a child: nutrition, shelter and education.
As distributors, preferred customers, and employees around the world supporting this non-profit Foundation 4life and nutritional program 4life Fortify our for-profit organization we are providing the necessary tools for children and families become self-sufficient and have the power to break the cycle of poverty in future generations.
The program 2012 Fortify donated more than 1.5 million meals packs worldwide.
We invite you to be part of this legacy of service.
About Foundation video
4life Foundation Casa Rosada Click Here
FUNDACION Y AYUDA SOCIAL
Nuestro programa Nutricional 4life Fortify
La nutrición es el primer pilar de la misión de 4Life para mejorar las vidas de los niños. En muchas partes del mundo, es difícil para los padres e instituciones de beneficencia cubrir las necesidades básicas de alimento para los niños—sin mencionar, alimentos saludables que les den a los niños las vitaminas y minerales que necesitan para crecer saludables y fuertes.
Nos sentimos honrados de poder proveer paquetes de alimentos de 4Life Fortify para los niños en todo el mundo. Cada paquete está repleto de ingredientes de alta calidad, como el arroz, lentejas, frijoles y un complejo nutricional de vitaminas y minerales, y el respaldo de 4Life Transfer Factor®.
FAVOR VOLVER A HOME –INICIO PARA INSCRIBIRTE Y RECIBIR UN NUMERO ID COMO CLIENTE PREFERENCIAL O DISTRIBUIDOR INDEPENDIENTE Y HACER TU DONACION EN www.4lifefortify.com
Fundación 4life
En 4life Research y su filosofía de servicio, ciencia y éxito, el servicio es uno de los tres pilares que sostienen el cometido de estar Juntos Edificando Vidas.
Una vez se logra el éxito de los distribuidores independientes de 4life, creemos que es nuestra responsabilidad compartir lo que tenemos y ayudar a quienes son menos afortunados.
La meta es marcar una diferencia en las vidas de los niños y las familias en los países donde 4life opera. Al establecer relaciones perdurables con instituciones de beneficencias locales y las familias, se crea un legado de servicio que permite que los niños necesitados se valgan algún día por sí mismos y se conviertan en ciudadanos productivos en sus comunidades.
Para cumplir con este legado de servicio el enfoque son tres aspectos esenciales en la vida de un niño: nutrición, refugio y educación.
A medida que los distribuidores, empleados y clientes de todo el mundo apoyan esta entidad sin fines de lucro Foundation 4life y el programa nutricional 4life Fortify con fin de lucro, se proveen las herramientas necesarias para que los niños y las familias sean autosuficientes y tengan el poder de romper el ciclo de pobreza en las próximas generaciones.
El programa Fortify dono para el 2012 más de 1.5 millones paquetes de comidas a nivel mundial.
Le invitamos a ser parte de este legado de servicio.
Yadira Davila
4Life INT Distributor
6730254