TRANSFER FACTOR CARDIO
Best nutrient and natural supplement for Cardio Vascular Health.
Transfer Factor Cardio Patent Video (English Subtitles only)
Primary Support: Cardiovascular

It contains a special combination of Targeted Transfer Factor and over 26 vitamins, minerals and antioxidants for a healthy heart.
Gives support to the blood pressure, cholesterol and homocysteine, and in the normal range.
The cardiovascular system includes the heart, arteries and veins that supply oxygen to areas of the body such as the brain, heart and vital areas.
In addition to risk factors that affect cardiovascular health, homocysteine levels are also important.
Due to the significant need for cardio vascular care, 4Life developing a revolutionary product for heart health.
Transfer Factor Cardio provides full support for the cardio vascular system, plus a concentrated antioxidant and immune support collaborates with healthy cholesterol levels and blood vessel health, elements necessary for healthy heart function.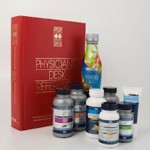 It is included and is approved by their results in the medical reference book PDR Physician's desk reference for non prescription drugs, dietary supplements and herbs.
For all its features, preventive dose, technical specifications and more information visit: www.4life.com Choose your country, language and look for products.
To buy your products and receive 4Life official discounted wholesale price:
1. As Preferred Customer
Using our enroller/sponsor code 6730254 and you can benefit of all products at any time.
(Customers do not need to buy a kit compass).
2. Or as Independent Distributor
to make money starting a part-time business, promoting 4Life worldwide and to participate of our life rewards compensation plan.
As Distributor just buy a Leader or a diamond promotion pack.
Use our enroller/sponsor code 6730254 and contact me to work as a team.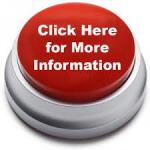 I hope this information has been most helpful. Any questions please send me an e-mail to fceunited@gmail.com or leave me a comment to help you.
Sincerely,
Eugenia Yadira Dávila
4Life Independent Distributor